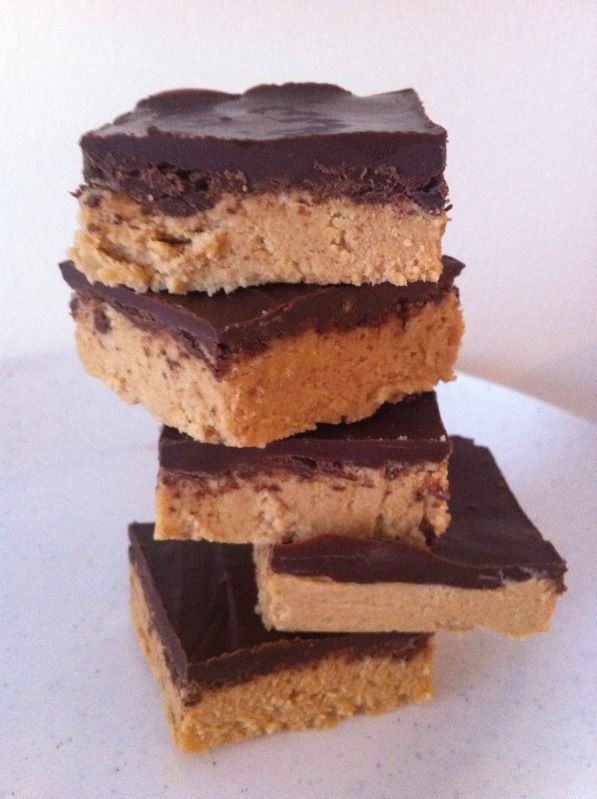 Tastes just like a Resees!
8 TB butter, melted
2 cups powdered sugar
2 TB brown sugar
1 teaspoon vanilla
1 cup peanut butter
1 cup semi-sweet chocolate chips
3 TB peanut butter
1. In electric mixer cream butter, sugars, and vanilla in electric mixer, beat until smooth
2. Add peanut butter and mix until combined
3. Spread in 8x8 brownie pan, refrigerate
4. On stovetop, melt chocolate chips and remaining peanut butter using a double boiler
*If you do not have a double boiler, you can use a pot of boiling water with fry pan on top
5. Spread melted chocolate over peanut butter mixture in pan
6. Refrigerate 2 hours, slice
7. Keep bars stored in refrigerator
A lot less messy than campfire smores!
6 cups miniature marshmallows, divided
1/3 cup light corn syrup
6 tablespoons butter
1 ½ cups mini chocolate chips
1 teaspoon vanilla
8 cups golden grahams cereal
¼ cup mini chocolate chips
1. Melt 5 cups marshmallows, corn syrup, butter and chocolate chips in a saucepan over low heat stirring constantly
2. Remove from heat and stir in vanilla, pour over cereal in large bowl
3. Mix quickly until completely coated with chocolate, stir in 1 cup of marshmallows.
4. Press mixture evenly in a buttered 9 x 13 rectangular pan (butter hands)
5. Let stand for one hour or refrigerate for a firmer bar