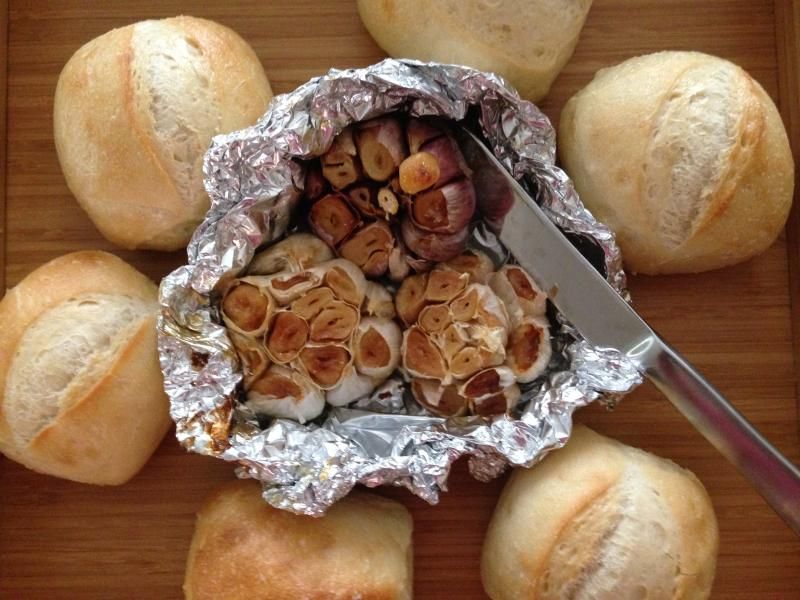 Warning: This will fill your house with the most delicious aroma!
olive oil
3 heads garlic
butter
salt and pepper
8-10 rolls of your choice
1. Preheat oven to 400 degrees
2. Peel paper off of garlic heads, trim the top 1/4 off to expose cloves
3. Drizzle each head with olive oil (making sure it seeps into the cloves)
4. Cover with foil, bake for 1 hour
5. Bake rolls according to package directions
6. Cut rolls in half, spread each half with butter and 1 garlic clove, top with salt and pepper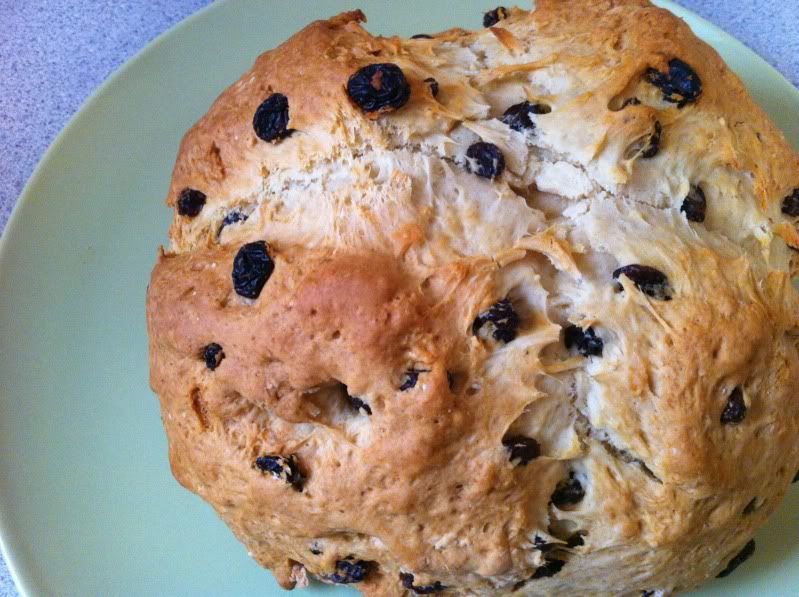 Since I'm Irish, I gave myself permission to make a few changes to this classic...good changes!
3 cups flour
1 teaspoon baking soda
2 teaspoons baking powder
4 TB butter, softened
1 cup raisins
1 egg
1/2 cup sugar
1/2 cup buttermilk
1 teaspoon vanilla
1. Preheat oven to 375 degrees
2. In a large bowl stir together flour, baking soda, and baking powder
3. Using a pastry blender (or fingers) blend butter into flour mixture until crumbly
4. Stir in raisins
5. In separate bowl whisk together egg, sugar, buttermilk and vanilla, add to flour mixture
6. Stir ingredients together until dough ball forms
7. Knead dough 10 times, refrigerate covered 15 minutes
8. Remove dough from refrigerator, knead additional 10 times
9. On greased cookie sheet, form dough into a circle and flatten top (so middle cooks through)
10. Score the dough by making an "X" on top (not all the way through)
11. Bake 45 - 55 minutes until center is fully cooked
12. Happy St. Patties Day!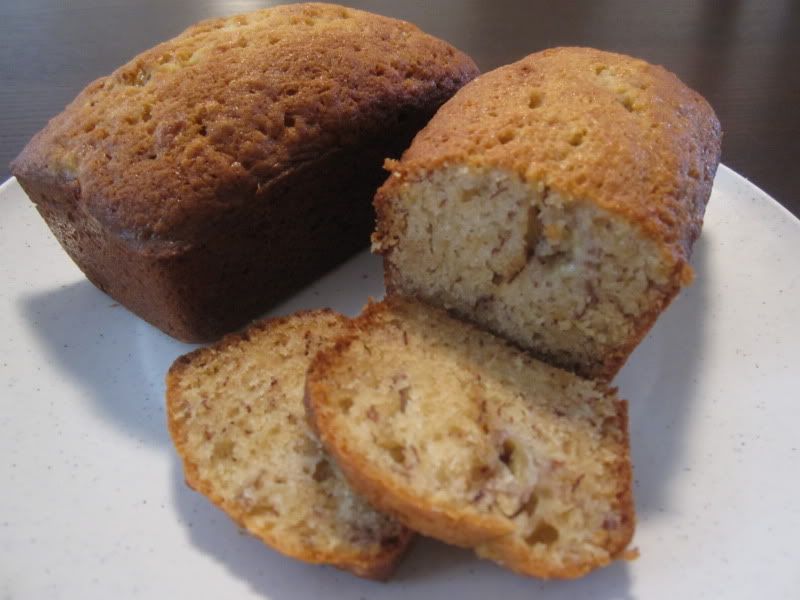 When you have old spotted bananas don't throw them away, make banana bread! Plus, my mom's recipe is better than your mom's
3/4 cup shortening
1 ½ cup sugar
2 eggs
1 cup ripe banana (should have black spots)
2 cups flour
½ cup sour cream
1 teaspoon baking soda
1. In electric mixer, cream shortening and sugar until white and fluffy
2. Scrape sides of bowl, blend in eggs
3. Add rest of ingredients, mix until combined (do not overmix)
4. Grease and flour loaf pans (or use aluminum throw away pans) and fill ¾ of the way
5. Bake at 350 degrees for 45-60 min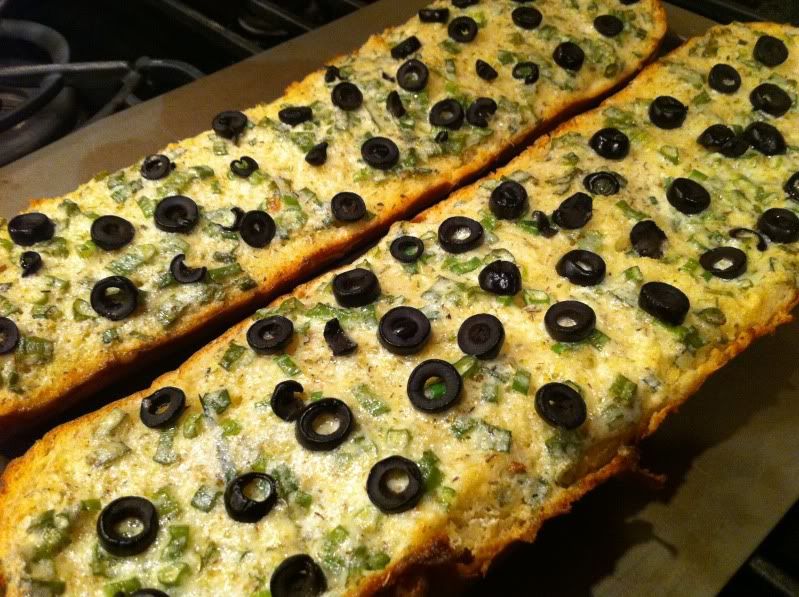 Attention: To die for!
1 stick butter (softened)
2 teaspoons dried oregano
1/4 teaspoon salt
1 cup mayonnaise
8 chopped green onions
2 teaspoons garlic powder
8 oz can sliced black olives
1 loaf french bread
1. Mix all ingredients together (except olives and bread)
2. Slice french bread open down the middle
3. Spread on a generous amount of mixture, top with olives
4. Bake at 375 degrees for 20 minutes