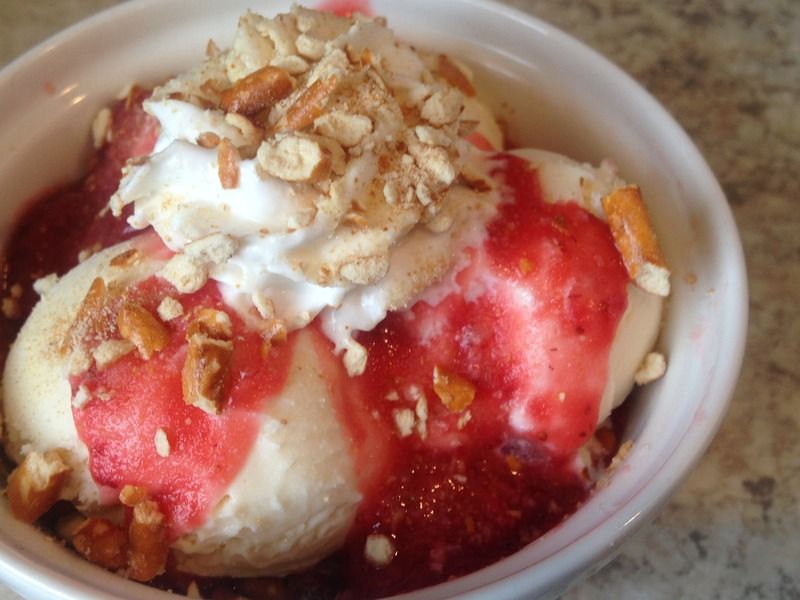 It's the Strawberry Pretzel party dessert in ice cream form! 
2 cups crushed pretzel sticks (I throw them in food processor for quick results)
1-1/2 sticks melted butter
3 TB sugar
1 container frozen strawberries in sugar (thawed in fridge)
vanilla ice cream
whipped cream
1. Preheat oven to 400 degrees
2. In a medium bowl mix together pretzels, melted butter and sugar until combined
3. Press pretzel crust into small glass dishes (ramekins)
4. Bake 8-10 minutes, chill completely in refrigerator
5. When ready to serve sundaes, remove from fridge
6. Layer generously with fresh strawberry sauce, then ice cream, strawberry sauce once more, and whipped cream
7. Garnish with crushed pretzels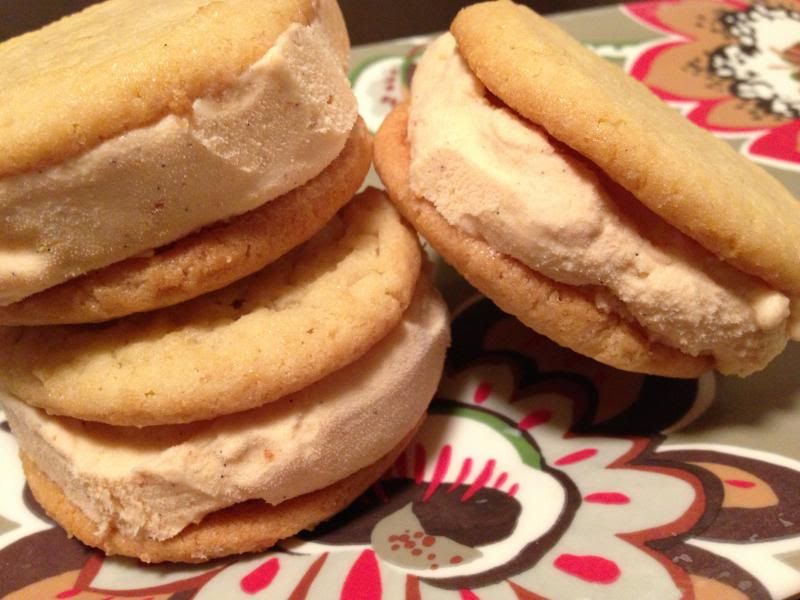 Such a simple fall treat!
3 cups vanilla bean ice cream
2/3 cup pumpkin pie filling (Libby's)
1/2 teapoon cinnamon
sugar cookies
1. In an electric mixer blend ice cream, pumpkin pie filling and cinnamon until smooth
2. Freeze 30 minutes and stir
3. Spoon ice cream in center of 2 sugar cookies
4. Freeze 1-2 hours (the longer you freeze it the easier it is to eat!)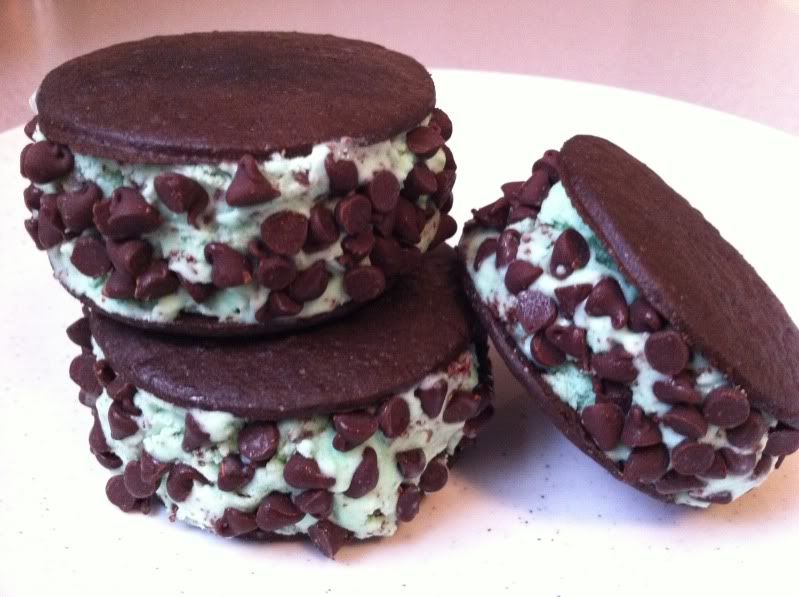 Everyone loves an ice cream sandwich! Can also use multiple flavors of ice cream for a variety of sandwiches
chocolate wafer cookies
mint chocolate chip ice cream
mini chocolate chips
1. Let ice cream soften on counter for a few minutes
2. Spread a generous amount of ice cream in between 2 wafer cookies
3. Roll in mini chocolate chips
4. Store in baggies in freezer for 2-3 weeks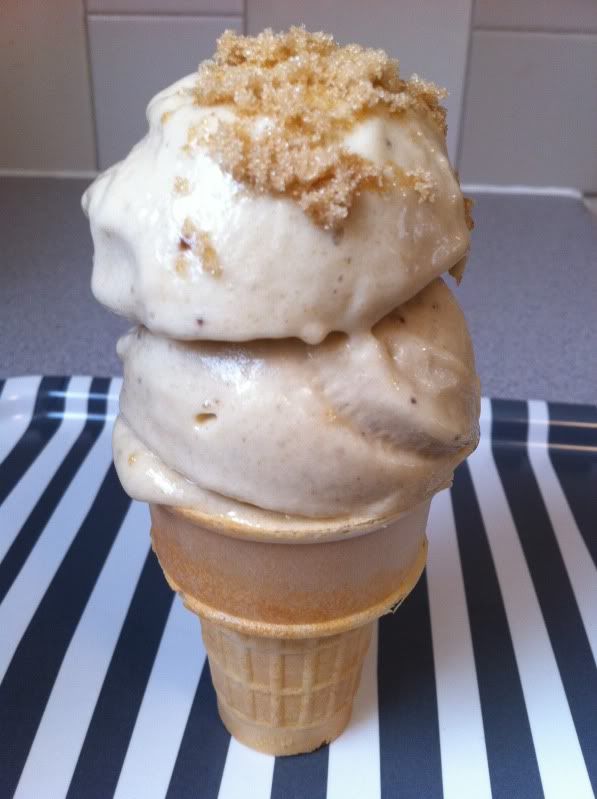 Now that the warm weather is upon us, here's an idea for a refreshing and healthy way to treat yourself. It's not ice cream, but it comes dangerously close!
4 bananas
3 TB brown sugar
1 teaspoon vanilla
1. Slice bananas and freeze in air tight bag
2. Let bananas thaw 20 minutes
3. Using a food processor, whip bananas, brown sugar and vanilla until smooth and creamy
4. Serve in a cone or bowl, sprinkle with additional brown sugar if desired
*Can add a scoop of peanut butter for a banana peanut butter whip, or a scoop of nutella for a banana chocolate whip!