Delicious summertime party dessert for a crowd! *Great for friends and family with nut allergies
1 small box vanilla instant pudding
1/4 cup milk
16 oz cool whip topping
1-1/2 packages Twix bites (halved)
4 Granny Smith apples (diced)
Hersheys caramel sundae sauce (thin kind in bottle) -optional
1. In a large bowl combine pudding and 1/4 cup milk (not the full amount shown on package)
2. Stir in tub of whipping cream
3. Add Twix bites (cut each bite in half) and apples to pudding mixture until combined
4. Refrigerate 30 minutes, drizzle with caramel sauce just before serving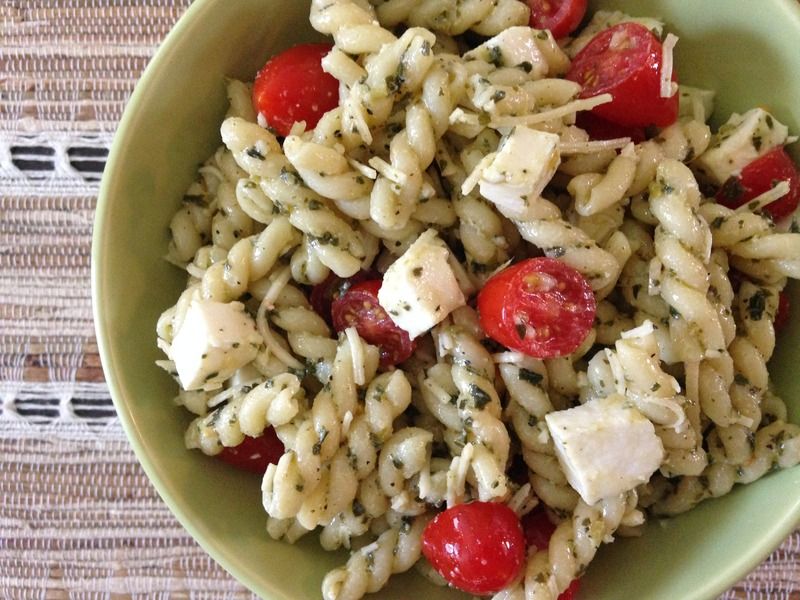 Super Summer Side Dish! Say that 3x fast...
8 oz pesto
2 teaspoons olive oil
1 teaspoon minced garlic
several dashes of salt and pepper
1 pound cooked pasta (drained, rinsed and cooled)
1/2 cup shredded Parmesan cheese
6 oz fresh mozzarella (cubed)
8 oz cherry tomatoes (halved)
1. In a small bowl stir together pesto, olive oil, garlic, salt and pepper
2. Add pesto mixture to pasta in a large bowl, stir to coat
3. Toss pasta with remaining ingredients, add more salt if necessary
4. This dish is party ready! Keep refrigerated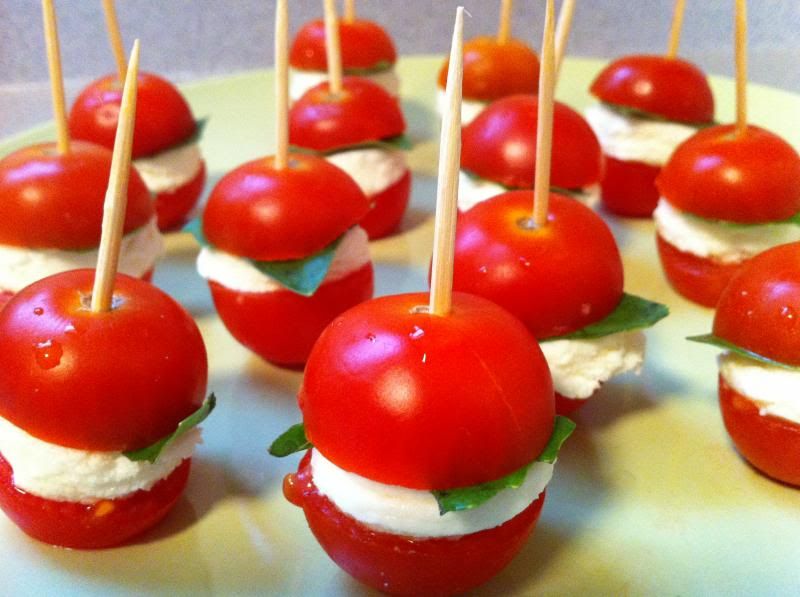 20 oz cherry tomatoes
16 oz fresh mozzarella cheese (pre-cut)
fresh basil
toothpicks
1. To make the stacks - cut tomatos in half, place mozzarella disk and piece of basil in between tomato halves
*To make mozzarella disks, use a cap on a bottle similar to the size of your tomatoes to press out circles (I used a soy sauce cap)
2. Secure stacks with a toothpick
3. If a tomato stack wont stay upright, slice off a small piece of the bottom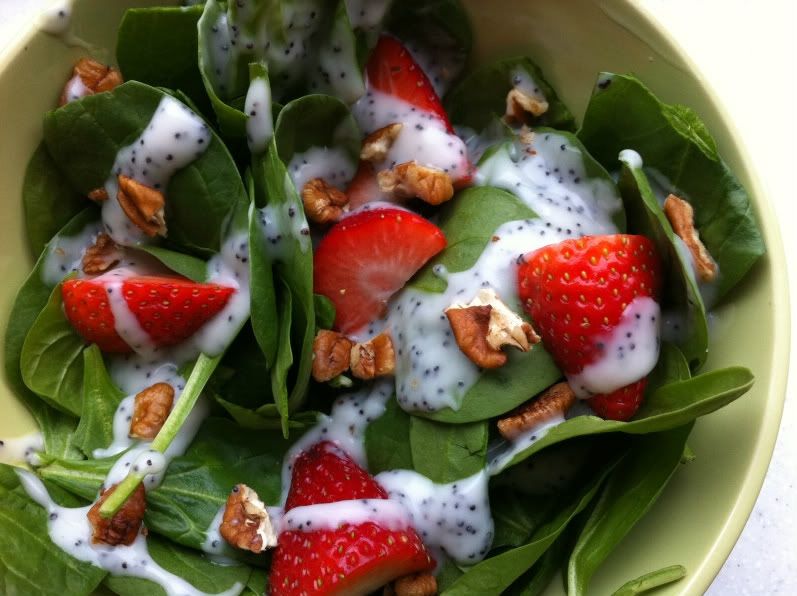 Sweet and simple salad!
Salad-
1 bag baby spinach
Dressing-
1/2 cup milk
1 cup light mayonnaise
2/3 cup sugar
1/4 cup white vinegar
2 TB poppyseeds
Toppings -
1 container of strawberries, sliced
chopped pecans
1. Toss spinach with sliced strawberries
2. Shake dressing ingredients in a water bottle or air tight container
3. Pour dressing over salad, top with pecans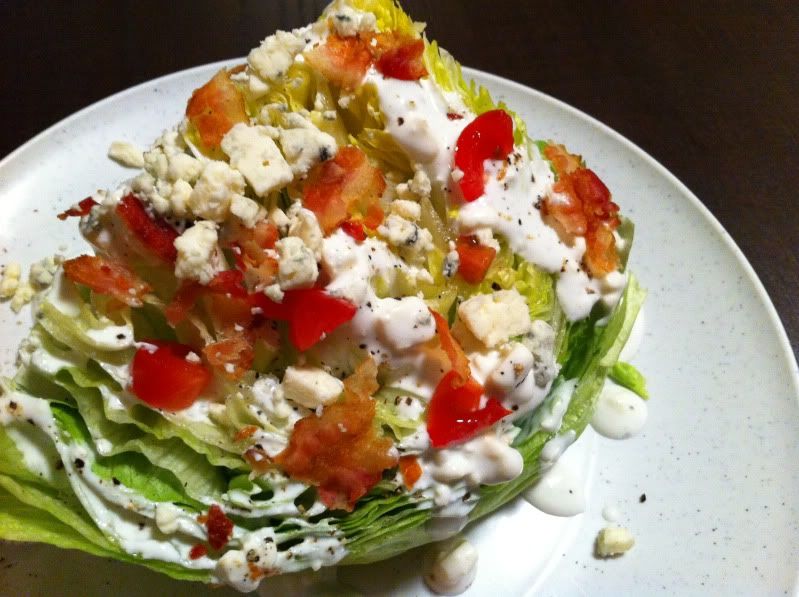 Salad -
1 head of lettuce
Dressing -
1 cup sour cream
1 cup buttermilk
1 teaspoon pepper
2 cups crumbled blue cheese
Toppings (optional) -
blue cheese crumbles
bacon pieces
diced tomatoes
chopped red onion
1. Cut bottom off head of lettuce
2. Cut lettuce in fourths
3. In bottle or air tight container, shake dressing ingredients well
4. Pour dressing over wedges, top with desired toppings