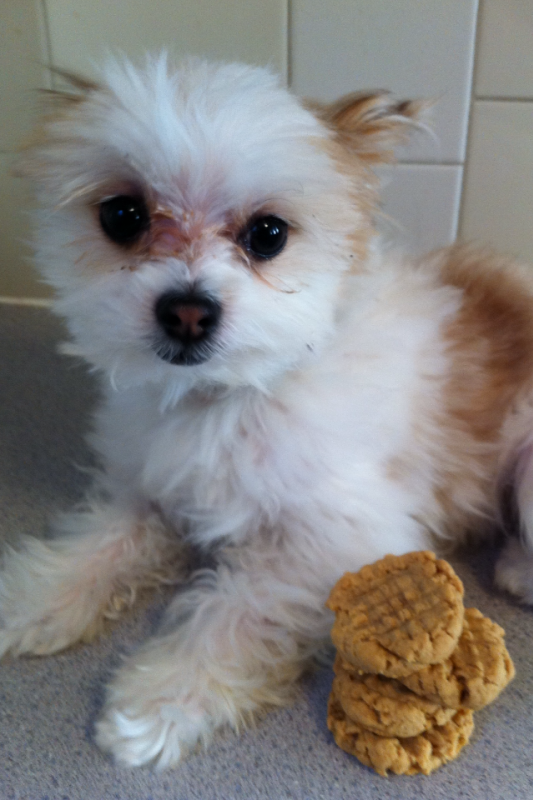 Celebrated my pups 2nd Birthday with some pet friendly peanut butter treats!
1 cup flour
1/2 cup peanut butter
1/2 cup milk
1/2 teaspoon baking powder
1 teaspoon oil
1. Preheat oven to 375 degrees
2. Blend all ingredients in electric mixer until smooth
3. Form balls using hands or melon baller
4. Place on cookie sheet and make fork prints both ways on each cookie
5. Bake 12 minutes, let cool
6. Your pup will gobble them up!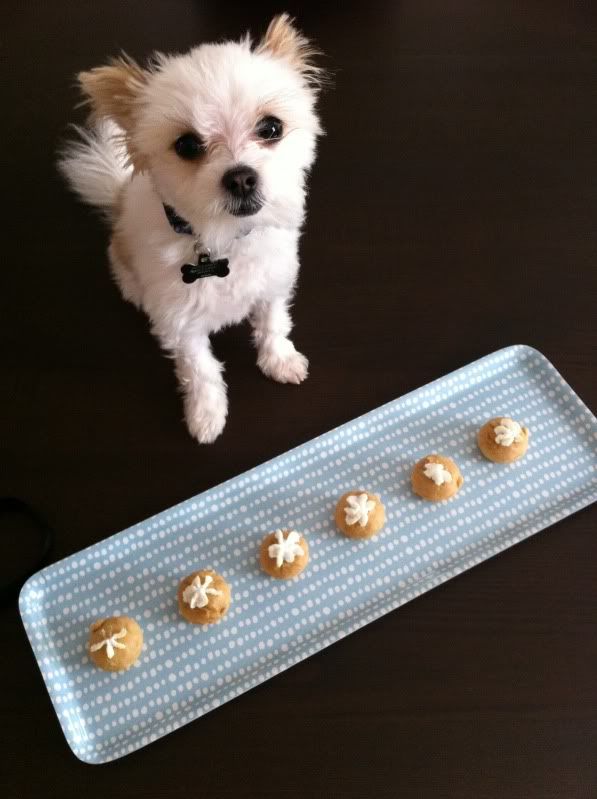 Had to create something for my pups first Birthday! These are sugar free, and loaded with peanut butter which dogs go crazy for. My puppy definately approves!
Pupcakes -
2 cups flour
2 teaspoons baking powder
1/2 cup peanut butter
1 egg
1 teaspoon vanilla
1 TB honey
1 cup water
1. Preheat oven to 350 degrees
2. Mix together all ingredients except water
3. Once combined, add water and stir until smooth
4. Grease mini cupcake tin
4. Using a melon baller or small scoop, fill almost to top (they don't rise as much as real cupcakes)
5. Bake 10 minutes and let stand while preparing meringue topping (recipe below)
Meringue Topping -
3 egg whites
1. Beat egg whites 5 - 8 minutes until resembles shaving cream
2. Using piping bag, top each pupcake with meringue
3. Bake 5 additional minutes until meringue begins to brown
4. Let cool and serve to your pups!