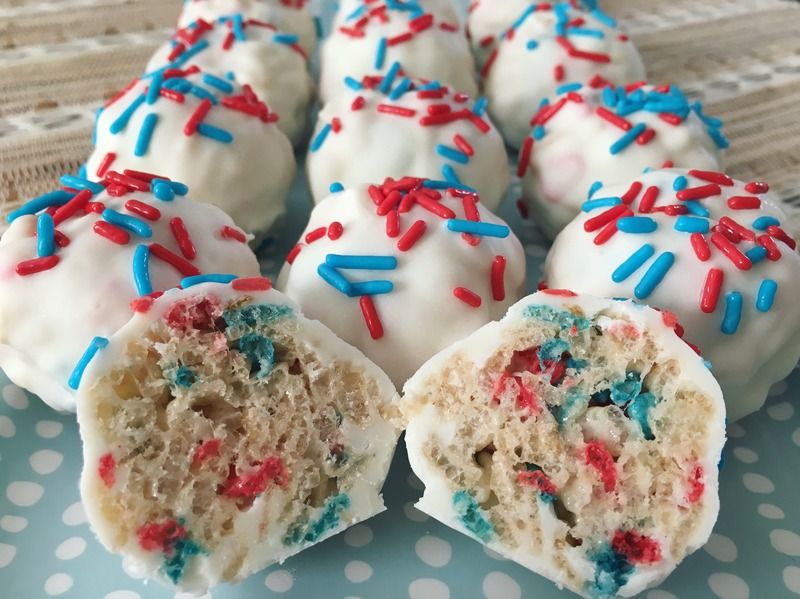 Everyone is sure to love these Krispy Patriotic truffles!
3 TB salted butter
1 bag regular marshmallows
6 cups Rice Krispy Cereal (i used red white nd blue edtion)
16 oz white chocolate bark
sprinkles
1. Melt buttr and marshmallows in saucepan, continue stirring, melt until only a few small lumps remain
2. remove from heat, gently stir in cereal
3. Allow to cool slightly, roll into balls and place on wax paper (add some butter to hands to prevent sticking)
4. Insert toothpicks in each, melt chocolate according to package directions
5. Dip each krispy in chocolate, tap off excess, place on wax paper (immediately remove toothpick)
6. Top with sprinkles while chocolate is still wet
Happy 4th!